Welcome To Finding Forefathers
What is genealogy?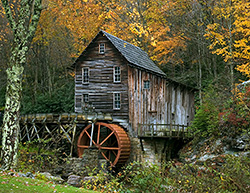 Genealogy (from Greek words for genea "generation" and logos, "knowledge") is the study of families and the tracing of their lineages and history. As a rule, genealogists begin with the present and work backwards in time. We begin our research by collecting family documents and stories. We conduct interviews of older relatives, scour attics for old diaries and photo albums, and find that intriguing "absolutely true" handwritten history that seems to exist in every family, handed down from great aunt Eleanor and possessing not the slightest hint of a source for the juicy bits of information it offers. This initial gathering of family information creates a foundation for documentary research, which involves examining and evaluating as wide a variety of historical records as possible for evidence about ancestors and other relatives, their kinship ties, and the events that occurred in their lives. Nowadays the genealogy research tool kit may contain whole neighborhood studies because it has become apparent that the records of those friends and neighbors who associated with our ancestors often can hold important clues about them. And in recent years, genetic analysis is used more and more frequently to find connections between individuals that may lead to discoveries of kinship that were not revealed by conventional "paper trail" research alone.
Reliable conclusions are reached by analyzing the information found within all relevant sources, weighing it according to its quality, resolving conflicts, and using the resulting evidence to build a case. In many instances, a case for identity and kinship must be built from an assemblage of indirect or circumstantial evidence. All resulting evidence and conclusions, together with the documentation that supports them, are then assembled to create a cohesive genealogy or family history. This can take may different forms and may include pedigree charts to display relationships graphically or written narratives in a variety of formats.
The Board for Certification of Genealogists has provided researchers with a concise standard for conducting a successful research project called the Genealogy Proof Standard. From the BCG website:
Proof is a fundamental concept in genealogy. In order to merit confidence, each conclusion about an ancestor must have sufficient credibility to be accepted as "proved." Acceptable conclusions, therefore, meet the Genealogical Proof Standard (GPS).

The GPS consists of five elements: a reasonably exhaustive search; complete and accurate source citations; analysis and correlation of the collected information; resolution of any conflicting evidence; and a soundly reasoned, coherently written conclusion. Each element contributes to a conclusion's credibility in a different way, described in the table below, but all the elements are necessary to establish proof.
Good genealogists use every resource and tool available, emphasizing original records created by informants with firsthand information. Genealogists have long studied history, law, politics, economics, geography, religion, and society in order to properly interpret records, identify individuals and relationships correctly, and place their families in historical context. And, in modern times, genetic genealogy has added another valuable tool to the genealogist's toolbox.
---
Our Services
Genealogical Research
Probate Research
Record Retrieval
House Histories
Photography
Genealogical Consultations
Background Property Research
Court Archive Research